Merlin und Rhiannon's Baldrian Spielzeug Test
Hey, Rhiannon, check out this owl valerian toy I got from the Katzenworld Shop sent all the way from the UK! (We live in NC, USA) Let's see if you like it.
Hey, Rhiannon, schau dir dieses Baldrian-Eulen-Spielzeug an, dass ich aus dem Englischen Katzenworld-Shop gekauft habe! (Wir wohnen in NC, USA)
Mal sehen, ob es dir gefällt…


Was ist das für ein interessanter Geruch?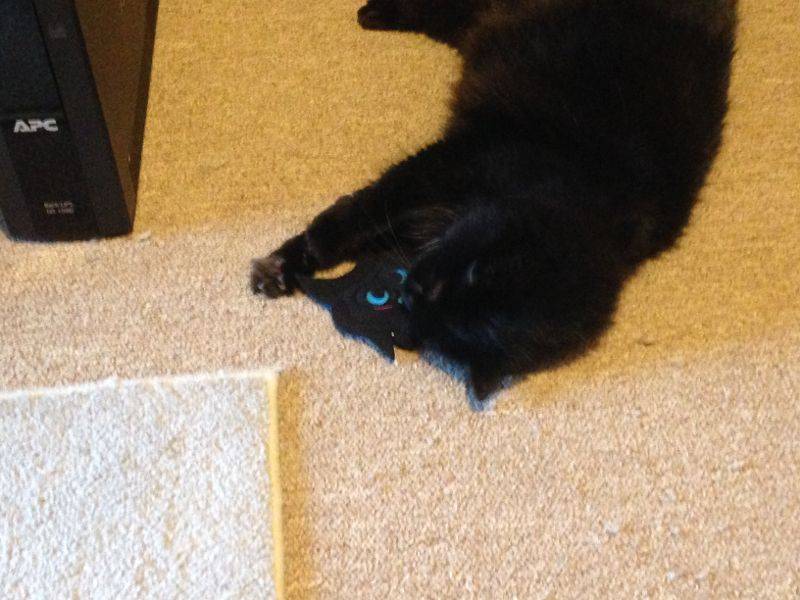 Ohhhh! Das ist gut!
"Hey, was hast du da", fragte Merlin alias "The Bruiser"
Meines! Dies gehört ganz alleine mir!!!
Ich glaube, ich schnurrte mich  in den Himmel…
Rezension von Merlin und Rhiannon's menschlichen Sklaven – Merlin darf keine Katzenminze, da er sehr unartig wird und Rhiannon oder mich beißen und kratzen will.
Mit dem Baldrian-Eulen-Spielzeug jedoch hat er sich sehr gut benommen und ich habe mehr aus dem Katzenworld-Shop in Großbritannien bestellt. Vielleicht wird es ihn bei seinem nächsten (gefürchteten) Tierarztbesuch beruhigen?
Pamela Cummins kann deine nächtlichen Nachrichten in deine Tagesweisheit verwandeln. Erfahren Sie mehr unter http://www.learndreaminterpretation.com/